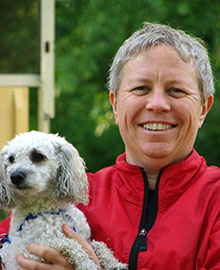 Laurie Mecham, L.Ac. is celebrating her 21st year as a Diplomate in Oriental Medicine and a Licensed Acupuncturist. She has been practicing Traditional Acupuncture and Chinese Medicine since 2001. Laurie came to St. Louis and established the Traditional Acupuncture Health Clinic in Ballwin MO in 2009. She is excited to expand her practice to include cosmetic acupuncture and microneedling in 2021.
Laurie Mecham brings all the tools of Chinese Medicine to her work: acupuncture, dry needling, cupping, Tui Na, and acupressure.  She is a master in Chinese Herbal Medicine.
Before studying Oriental Medicine, Laurie worked as a Respiratory Therapy Technician for more than a decade, serving… Read More >>.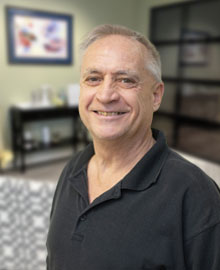 Michael Webb graduated from the Healing Arts Center in December 2009 with a degree in Massage Therapy. Michael incorporates his energy work into his yoga practice and his massage therapy. His style is influenced by Zen Buddhism and is very traditional, healing, and heart-opening.
Prior to becoming a Massage Therapist, Michael completed his degree in Equestrian studies, during which time he began familiar with energy healing through his work with horses.
He trained in and instructed Tae Kwon Do throughout the 1980s, and holds a second-degree black belt. Michael has been practicing meditation for the past 20 years. He began practicing Siddha yoga in 1992, then Hatha yoga in 2000 with Tias Little. He is currently a… Read More >>.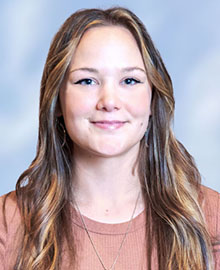 Dr. Becca Blake is a chiropractor and certified acupuncturist serving the West County area. After graduating Cum Laude from Logan University in 2021, she began practicing specific upper cervical chiropractic. After a year, she decided to pursue her passion of practicing acupuncture and herbal medicine by becoming part of the Traditional Acupuncture team.
Dr. Blake combines her Western studies of human anatomy, physiology and manifestation of diseases with Eastern holistic healing modalities. She is constantly expanding her knowledge base of alternative healing techniques, including reiki, sound therapy, breath therapy, yoga and meditation.
In her spare time, she helps facilitate sound healing, yoga and acupuncture sessions across the St. Louis area. Dr. Blake brings a… Read More >>.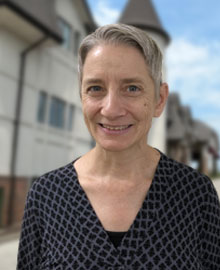 Pamala Gurney has a distinguished career as a health care provider and teacher. She specializes in Craniosacral Therapy, Myofascial Release, Trigger Point Therapy, Swedish Massage, Reiki, Deep Tissue Massage, and Stretching/Movement Re-education. With her Kripalu Bodywork certification she brings a meditative, anatomically precise, non-judgmental touch that encourages client body awareness, general well-being and acceptance of self.
Her passion for healthcare stems from her fascination with the architecture and workings of the human body and a desire to provide hands on care to help her patients optimize their functional mobility.
Pamala graduated from Southern Illinois University… Read More >>.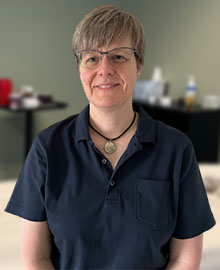 Alex Doronkin completed her 270-hour training with the Anthropedia Foundation in St. Louis, MO with High Honors in December 2022. After being on her own well-being journey for about 15 years, Alex took a leap of faith to leave behind her corporate career to accompany others on their unique paths towards greater well-being.
Alex brings empathy, intuition, humor, and a calm presence to her coaching. She creates a safe and non-judgmental space for clients to increase self-awareness, and explore new behaviors and thought patterns, so you can focus on what matters most in your life and improve your overall sense of well-being.
Prior to becoming a coach, Alex spent over 20 years… Read More >>.